Work with Children
Our focus is now on helping you with your child
Our practitioners are all DBS checked and meet the ethical standards and requirements for working with children.
We know that parents seek to understand the mental health of their children with more clarity, so that they can help and support them through life. It is our belief that the more parents understand their children and their thoughts and feelings, the more effective they will be. Sometimes it is hard to understand what is going on for your child and this course is designed to give you more insight and understanding of the mind of a child.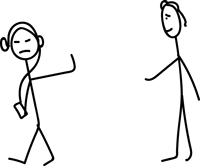 Our work with children now focuses on helping parents and carers to manage their child and the behaviours as they present them in their daily lives. From January 2021 we invite you to join us on the Mind Kind Seminar that will run weekly for ten weeks. This is based on the publication Mind Kind written by Joanna North and published by Exisle Publishing in 2019.
---
Mind Kind – Your Child's Mental Health Now Online
Starting Wednesday 20th January 2021 at 10.30 a.m.
Cost – £50 for one and a half hours to include a lecture programme and opportunities to ask questions, problem solve and find new ways forward.   

Week One – Creating Secure Children
Week Two – Managing Emotion.
Week Three – Managing Behaviour.
Week Four – Helping Children through adversity.
Week Five – Parenting Errors.
Week Six – Separation, Divorce and Step Parenting.
Week Seven – Self Image, Self Worth and Eating.
Week Eight – Chid Development – life is a journey not a destination.