We are continuing our psychotherapeutic work with children adults and families and extending our service to include the Exeter Mental Health Trauma Centre to serve both individuals, families  and public services. Life has changed for us all since the covid pandemic of March 2020 and our service has developed to serve the developing needs of the community including working online and work with trauma. At Exeter Mental Health Clinic we have had a chance to review and refresh our services, expand our knowledge and skill set and engage with our work with even more commitment and enthusiasm. We continue our work with children, adults and families (click here) and now we are running a specific trauma service to meet the needs of  individuals and families and professionals in public services (click here) who have suffered and struggled with the impact of trauma in the course of their work or through loss or accident. When we are traumatised we can no longer be loving, trusting or engage fully with our lives and we need help with pressing our reset button and engaging with a sense of safety  – please turn to our trauma page for how we can help you with this.
Even more than ever mental health and wellbeing have become central to our lives, work and thinking. The quality of our daily experience really matters and increasingly we learn to value every moment and find ways to transform complex experiences into vitality and workable solutions. At Exeter Mental Health Clinic we have years of practice in the field of mental health and we can both offer a quality therapeutic service as well as respond to any questions you may have. Do contact us with your enquiries.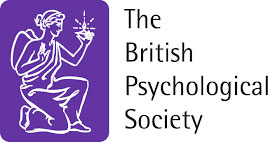 In 2017 Joanna North won the prestigious British Psychological Society Award for Distinguished Contribution to Psychology in Practice giving her lifetime membership of the British Psychological Society.  She is currently Chair of the BPS Safeguarding Advisory Board.
"Helping people to live quality lives, with a sense of wellbeing
that goes beyond income or status"
Dr Jo North
We look forward to working with you.