Welcome to the Exeter Mental Health and Wellbeing Clinic and our new model of working in 2020
We hope you are keeping safe and well this year. We'd like to extend a huge thank you to all the clients who worked with as we transferred our work overnight online. And a big thank you to the clients who have waited patiently to meet again on a one to one basis. On the very serious side of the experience for us all, we know that some people have suffered painful loss or been frightened by the illness of loved ones or have been ill themselves, and we extend our support and sympathy to you in this. On the learning side, the pandemic has taught us all to be more accepting and flexible and we have had to change our habits and behaviors.
At our Exeter Clinic, we have had time on our hands to engage in some planning for the service. It also gave us a chance to engage in Professional Development that would have taken us years if we had to travel, and so we have moved ahead in our thinking. The interruption of Covid19 gave us time for a rethink about how we offer our service, and we addressed the question of how to meet the needs of the most amount of people at the most cost-effective rate. We have always struggled with this question as our waiting lists increased and people have been unable to access the service they need when they want it.
With this in mind and with the success of our work on-line, we have made the decision to transfer our Exeter office to online teaching, webinars and meetings. The Tiverton office remains open to anyone who wants to meet on a one to one basis. This should give us the most opportunity to reach the greatest number of people at the best cost. Whilst we understand that some people will continue to make a choice for one to one sessions, we believe that many mental health conditions can be helped with psycho-education and management skills with question and answer sessions through webinars. We plan to run weekly mental health skills management group for those of you who wish to go down this route, and parent/child interaction classes to help parents who are concerned about their children. Please click on the relevant page to sign up, and we can't wait to work with more of you more often to help you take control of your mental health and wellbeing and helping you feel better.
Please click on 'work with adults' to hear about our new group for working with adults.
Please click on 'work with children' to hear about the group that will address child mental health issues.
Please refer to Dr. Sara Riley for all Couples Work by e mailing:
We look forward to working with you.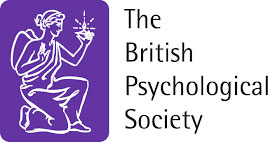 Joanna North has just won the prestigious British Psychological Society Award for Distinguished Contribution to Psychology in Practice giving her lifetime membership of the British Psychological Society.
"Helping people to live quality lives, with a sense of wellbeing
that goes beyond income or status"
Dr Jo North
Our range of services still includes:

Adoption Support Services

Adult Psychotherapy

Attachment-based Therapies

Cognitive Behavioural Therapy

Family Therapy for Adults and Children

Couples Therapy

Child Psychology and Psychotherapy

Clinical Assessment for Psychotherapy needs.

Counselling and Psychotherapy

Eye Movement Desensitisation and Re-processing (EMDR)

Psychodynamic Psychotherapy

Group Therapy

Creative Therapies

Play Therapies

Clinical Supervision (for individuals or groups)

Psychological Reports

Integrative Therapies (Mindfulness Therapies, ACT, DBT and Trans-diagnostic Treatments)

We also offer Expert Witness Services and Court Work

We respond to a range of problems and issues, for example:

Post Traumatic Stress Disorder (PTSD)
Trauma Treatment in adults and children
Obsessive Compulsive Disorder (OCD) in adults and children, Depression Anxiety and Despair
Panic Disorders
Social Phobia
Personal Development
Communication Skills
Stress Management
Separation Anxiety in adults and children
Eating Disorders
Bereavement
Problems at Work
Abuse and Domestic Violence
Cultural and Gender Identity Issues
Supporting Children in Care
Psychological Support for Schools
Building Resilience
Weight Management
Addiction and Alcohol Problems
Sleep Disorders
Looked-after Children
We look forward to working with you.