Welcome to the Exeter Mental Health and Wellbeing Clinic
Our highly-trained practitioners offer a wide variety of services, personally tailored to diagnose, treat and prevent an equally wide range of mental health-related problems.
We pride ourselves on our commitment to customer care, and our clients' welfare is our very highest priority. Here at the Exeter Mental Health and Wellbeing Clinic, we offer support to clients from all backgrounds, of any age, and help them towards taking control of their own minds and lives.
Please take a look below at the problems we can help you with, and the comprehensive list of treatments we offer.
We look forward to working with you.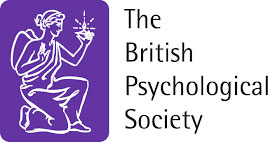 Joanna North has just won the prestigious British Psychological Society Award for Distinguished Contribution to Psychology in Practice giving her lifetime membership of the British Psychological Society.
"Helping people to live quality lives, with a sense of wellbeing
that goes beyond income or status"
Dr Jo North
Our range of services includes:

Adoption Support Services

Adult Psychotherapy

Attachment-based Therapies

Cognitive Behavioural Therapy

Family Therapy for adults and children

Couples Therapy

Child Psychology and Psychotherapy

Clinical Assessment

Counselling and Psychotherapy

Eye Movement Desensitisation and Re-processing (EMDR)

Psychodynamic Psychotherapy

Group Therapy

Creative Therapies

Play Therapies

Consultation Training

Clinical Supervision (for individuals or groups)

Psychological Reports

Integrative Therapies (Mindfulness Therapies, ACT, DBT and Trans-diagnostic Treatments).

We also offer Expert Witness Services and Court Work.

We respond to a range of problems and issues, for example:

Post Traumatic Stress Disorder (PTSD)
Trauma Treatment in adults and children
Obsessive Compulsive Disorder (OCD) in adults and children, Depression Anxiety and Despair
Panic Disorders
Social Phobia
Personal Development
Communication Skills
Stress Management
Separation Anxiety in adults and children
Eating Disorders
Bereavement
Problems at Work
Abuse and Domestic Violence
Cultural and Gender Identity Issues
Supporting Children in Care
Psychological Support for Schools
Building Resilience
Weight Management
Addiction and Alcohol Problems
Sleep Disorders
Looked-after Children
We look forward to working with you.