About Us
Dr. Joanna North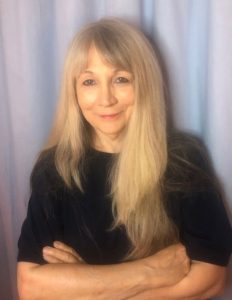 I have been a practising psychotherapist for thirty years, working with adults, children and families. I work with adults on a range of mental health conditions, as well as coaching and development. Whilst I am a BACP Senior Accredited Psychotherapist, I am also (separately) a Chartered Researching Psychologist and Fellow of the British Psychological Society on the basis of my doctoral research completed in 2010*. I have specialised in mental health and trauma.
Since my days of teaching psychotherapy to psychology Undergraduates, I have always had a focus on models of psychotherapy and the science of psychology applied to how we can "manage our minds" and move on from crisis, and traumatic events that shock us and hold us back. As an integrative psychotherapist I draw on various models of psychotherapy to construct a therapeutic plan that is right for the individual. I aim to help clients make sense of and integrate difficult experiences and recover and learn from adversity. I am influenced by the following: Bowlby's Attachment Theory, Peter Fonagy's Mentalisation Based Treatments, Dan Siegal's Brain Wise Neuroscience for Psychotherapy, Professor Stephen Hayes' Acceptance and Commitment Therapy as well as EMDR Psychotherapy for trauma and the influence of Bessel Van der Kolk and Francine Shapiro combined with Stephen Porges' research into Polyvagal theory as well as theories of Mindfulness such as those developed by Jon Kabat Zin and original humanistic models such as those developed by Carl Rogers and Fritz Perls. There is so much information out there on psychotherapy and I know that it is confusing to people. It is part of my work to clarify all of your options so that you enter into well informed psychotherapeutic work and know the direction in which you are travelling. More than anything psychotherapy is about having a felt sense of being held in mind and understood while you explore and find the best pathway for you.
I am passionate about helping people to live quality lives with a sense of well-being that goes beyond income or status. I am also concerned that we reach out to minority groups who may not ordinarily use psychotherapy.
With a Doctorate in psychotherapy, I have worked as an Associate Professor teaching psychotherapy to psychology undergraduates. But the main focus of my work is in helping clients move from mental pain and distress to vitality and engagement. I was Chair of the British Psychological Society Psychotherapy Section between 2018 and 2020 having received in 2017 the BPS Distinguished Award for Psychology in Practice.
I have written and published three books on treating children with behavioural difficulties – see www.joannanorth.co.uk/publications
Feel free to contact me directly on .
Find out more on my adoption work at www.joannanorth.co.uk
You can view my CV here: Dr. Joanna North CV
*Please note that I am separately a BACP Senior accredited Psychotherapist as well as a Chartered Psychologist and Fellow of the British Psychological Society. This is not the same as Clinical Psychologist or Counselling Psychologist – these are separate roles registered under Health Care Professions Council.
Ethics, Equality and Good Practice
I am regulated by the British Association of Counselling and Psychotherapy who in turn are regulated by the Professional Standards Authority.
I am a Chartered Fellow of the British Psychological Society.
My work with adopted adults and families is registered with Ofsted and you can see this work on my website www.joannanorthadoption.co.uk.
My EMDR work is supervised by a qualified and experienced EMDR consultant and I have monthly supervision to reflect on my practice.
I have a yearly renewal of my DBS check.
I abide by the BACP code of ethics and practice which includes a commitment to equality and diversity and inclusive practice.
I will send you my customer service details which outlines all aspects of the regulation of my work as well as your rights as a client.